Austin High School | Chicago, IL
Classes of 1960 - 1969
Historic Theaters
"The Silver Screens"
Try to remember back years ago as teenagers in the late 1950s and early 1960s during the long, cold, winter months, mostly on Saturday afternoons getting a quarter from your mother and walking with a group of friends to the local neighborhood movie theatre to catch a double feature with a couple of cartoons at intermission. Sometimes you might have had a little extra change that could have gotten you a box of Good & Plenty, Milk Duds, Jujubes, Crows, Dots, Sno Caps, M&Ms or any of the other candy choices sold at the concession stand.
We were the kids of early television. Our household televisions had small, black and white screens and a very limited number of stations, most of which were geared towards our parents and grandparents, except for a handful of kid shows mostly shown in the morning hours. We spent our warm weather Saturdays in our back yards, at our grammar school playgrounds or riding our bikes to Columbus Park, La Follette Park, Merrick Park, Kedvale Park or the Austin Town Hall to swim or to enjoy the many youth programs offered. During cold, Saturday afternoons however, the lure of the local movie theatre seemed almost impossible to resist.
"Godzilla", "Rodan", "The Mummy", "Psycho", "Frankenstein", "The Werewolf", "The Creature from the Black Lagoon" and "The House on Haunted Hill" to name a few were scary classics most of us surely remember. Even some of the not so classic westerns and B movies were tolerated and justified as worth seeing because of the bargains we were able to obtain with a mere quarter.
An interesting site that featured pictures and information on former Austin, West Garfield Park and West Humboldt Park neighborhood movie theatres, all now either closed, repurposed or demolished seemed worth a nostalgic trip down memory lane as most Austin HS alumni have certainly spent many hours inside these once thriving movie houses watching the magic images on their silver screens.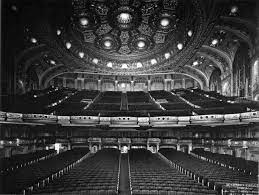 Some of these theatres closed prior to our teenage years in the early and mid 1950s and might only be remembered by most of us as closed and boarded-up buildings with a name on a marquee of broken lights. The lobbies and the interior seating areas of these movie palaces were very ornate and lavish. They were constructed with beautiful interiors because they were built prior to television and these features were purposely designed to keep their patrons comfortable and eager to return. A number of these stately theatres with their historic exterior facades and lavish interior features did not close until the beginning of the 1960s or later. Hopefully many of you still remember their special magic.
The Austin Theatre 5619 W. Madison St. 590 Seats Closed in late 1960s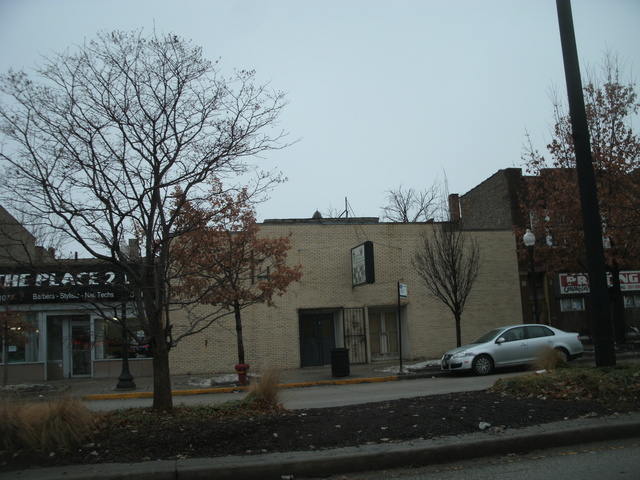 The Byrd Theatre 4740 W. Madison Street 1,490 Seats Closed in 1969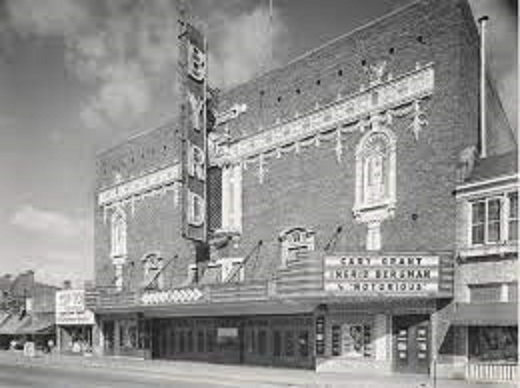 The Crawford Theatre 19 S. Crawford Avenue 1,300 Seats Closed in early 1960s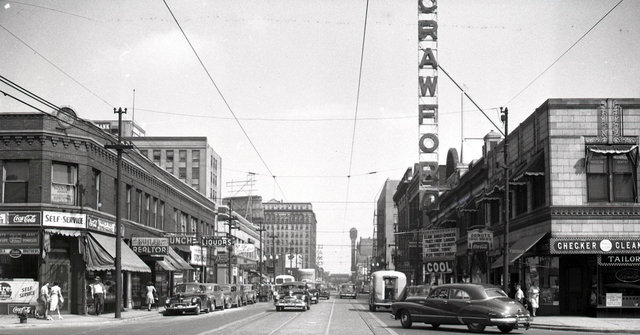 The Iris Theatre 5747 W. Chicago Avenue 1.020 Seats Closed in 1952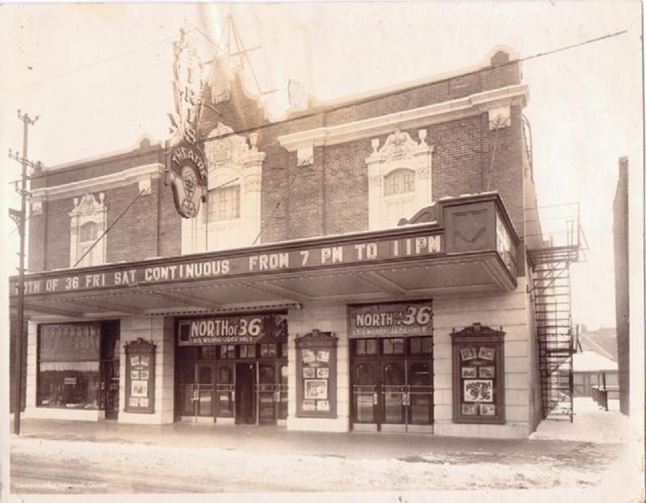 The Manor Theatre 5609 W. North Avenue 1,830 Seats Closed in early 1960s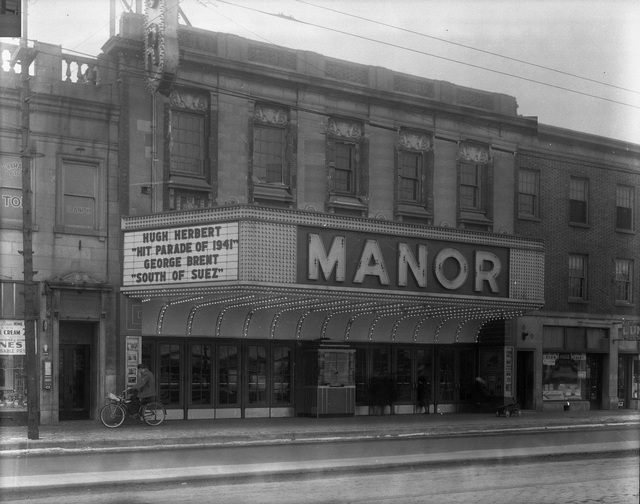 The Marbro Theatre 4110 W. Madison Street 3,930 Seats Closed in 1963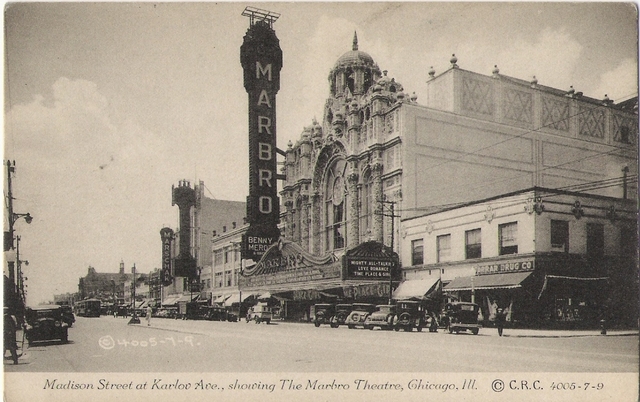 The Paradise Theatre 231 N. Crawford Avenue 3,500 Seats Closed in 1956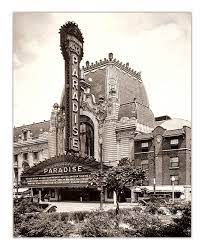 The Plaisance Theatre 466 N. Parkside Avenue 520 Seats Closed in mid 1950s
The Rockne Theatre 5825 W. Division Street 2,500 Seats Closed in early 1980s
(formerly the Ambassador Theatre - renamed after death of Knute Rockne in 1931)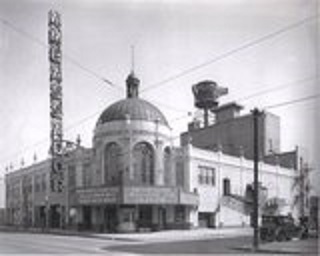 The State Theatre 5814 W. Madison Street 1,890 Seats Closed in early 1970s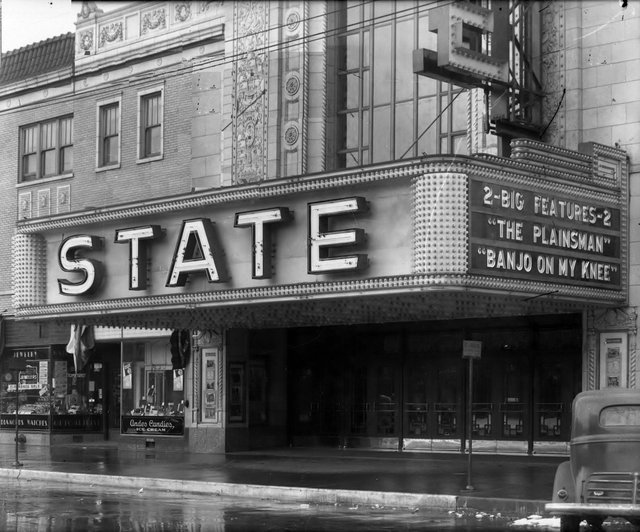 The Symphony Theatre 4937 W. Chicago Avenue 1,700 Seats Closed in 1952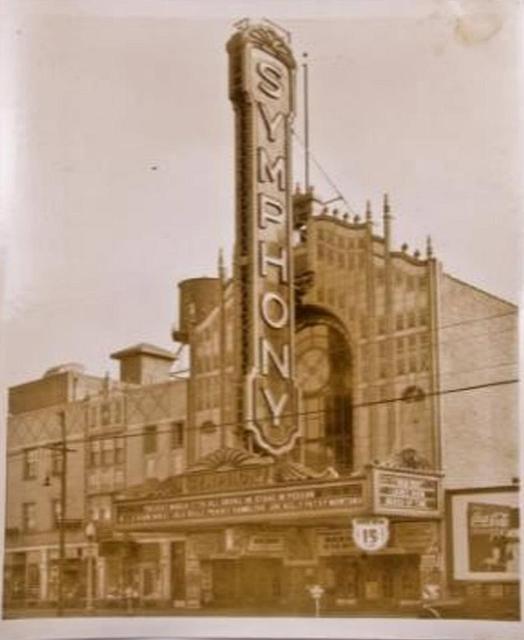 The Tiffin Theatre 4045 W. North Avenue 2,000 Seats Closed in mid 1980s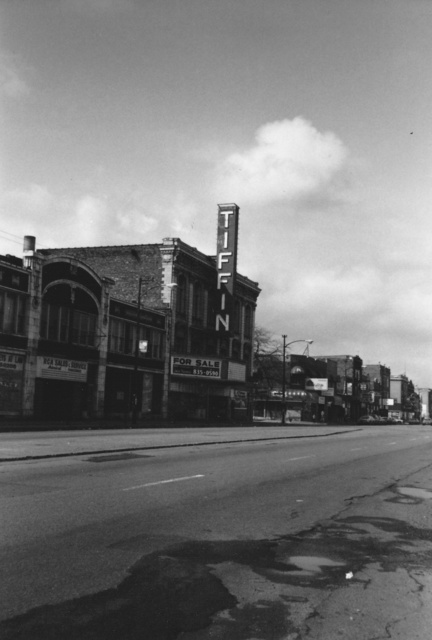 The West End Theatre 121 N. Cicero Avenue 1,140 Seats Closed in mid 1950s