Classes of 1964 - 1967
Austin

High School

| Chicago, IL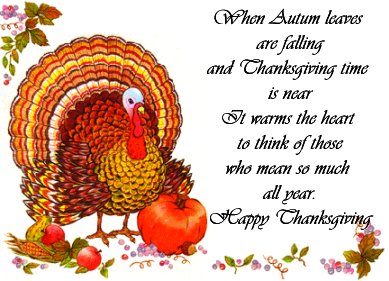 ~~~~~~~~~~~~~~~~~~~~~~~~
TO THE OFFICIAL WEBSITE OF
AUSTIN HIGH SCHOOL, CHICAGO, IL
CLASSES OF 1964 - 1967
This site is free! You will never pay a yearly fee!

This is a private and permanent site for all Austin High School Alumni who graduated in 1964,1965,1966,& 1967 and/or left Austin before Graduation, finished at another school and/or moved away.
Learn how to join the site by clicking here.
You Are All Welcome Here!
IMPORTANT: Before joining the site, please click here to read the Membership Disclaimer, the Privacy Policy & the Website Policies page.
From another graduating class in the 60's? Use the Contact Us link with your class year in the subject line. Once confirmed,we will add you to our database. You will recieve an email from the Website Team inviting you to join.
Are you a Class Coordinator of a graduating class from the 60's? If you would like information on how your class can be added to the site. please email the Webmaster using Contact Us with 'How can my class be added to the site?'in the subject box.The Webmaster will email you the information.
~~~~~~~~~~~~~~~~~~~~~~~~
ANNOUNCEMENTS

~~~~~~~~~~~~~~~~~~~~~~~~
THE 2015 REUNION EVENT PICTURES HAVE BEEN POSTED IN THE PHOTO GALLERY.
Click
here
to see Ed Mahony's,'66 fantastic pictures of the 2015 Reunion.
Please be patient while we try to put names with the faces in the 197 pictures.
Attention: You may now upload your 2015 Reunion Photos into the the 2015 Reunion Album. Sorry for the delay.
~~~~~~~~~~~~~~~~~~~~~~~~~~~
Watch this video to see how our Old Alma Mater has changed!
Austin HS as we knew it, is gone!!!
The building and our spirits are still there!!
Note: You now will be redirected safely to UTube!!!
~~~~~~~~~~~~~~~~~~~~~~~~

END OF ANNOUNCEMENTS
~~~~~~~~~~~~~~~~~~~~~~~~
Webmasters & Class Site Administrators
Founder of the Website & Webmaster
Darlene Kotrba Christians, Jan. '65
Co-Webmaster & '66 Site Admin
'65 Site Admin & Researcher
Joyce Iasillo Gipson, June '65
Veterans, Donor & In Memory Pages Coordinator
William 'Bill' Trow, June '65
Mary Lou Lynch Vacca, Jan. '67
Would you like to be your Class Site Admin? You need some computer experience. The Webmasters will train you. If you are interested in helping and/or would like more info on how to become your Class Site Admin, use the
Contact Us
link with Site Admin '64, '65, '66, or '67 in the subject line with your contact information. We can always use more than 2 for each class. The Webmaster will get back to you ASAP!
Here's the Weather in Chicago!

The AHS Reunion 64,65,66.org website is not affliated with the AHS Reunion 64,65,66,67 Corporation.
We have had

113776

visitors to the Website.